About Paul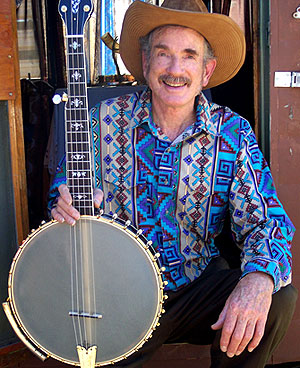 Paul Roberts

has been playing banjo since 1962, when he became entranced with the bluegrass sound and technique. After six months of intense study, his first teacher handed over all her students to Paul. In college and during his career as a music therapist at McLean Hospital in Belmont Massachusetts, Paul used the banjo extensively.
Listen to a selection of Paul's Music....
Wild Geese Flying on the CEB-5 Cello Banjo
Harvest Moon on the CEB-5 Cello Banjo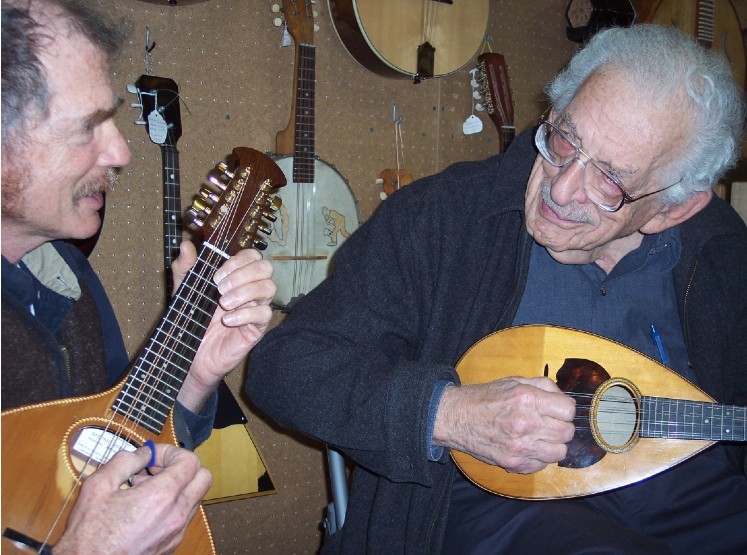 Paul Roberts and his father, renowned neurobiochemist Dr. Eugene Roberts. Photo taken at the Folk Music Center in Claremont, California.
News Flash! Banjo Crazy is currently taking advance orders for Gold Tone's new flagship banjo model, the Mastertone "Bluegrass Heart" Béla Fleck Signature Banjo. In addition, the Béla Fleck Signature Banjo Neck, used on this model, is for sale independently of the Béla Fleck Signature Banjo, for use on other pots. The Béla Fleck Signature Banjo Neck is in stock and available for purchase. For more information, contact Paul.
________________________
Updates:
1/6/22
IT-250: Irish Tenor
The parts all appear to be high quality. The woods include hard maple for most models, real ebony fingerboards, rosewood headstock overlay, intricate mother of pearl inlays, and real chromed metal parts, not the easily-tarnished nickel-plated parts. The build is tight and everything seems to be finished off very nicely -- I haven't seen or felt any burs. The tuners work very well, as do the truss rods and twin coordinator rods. Very nice designs and exceptional tone, particularly for the price. I challenge anyone to find a better value for the dollar.
OB-3

Gold Tone OB-3 "Twanger" is a replica of JD Crowe's 1930's Gibson RB3 banjo, he called "The Banger", which featured a no hole brass flathead tone ring, one piece flange, 3 ply maple rim, mahogany neck and slant wall resonator.